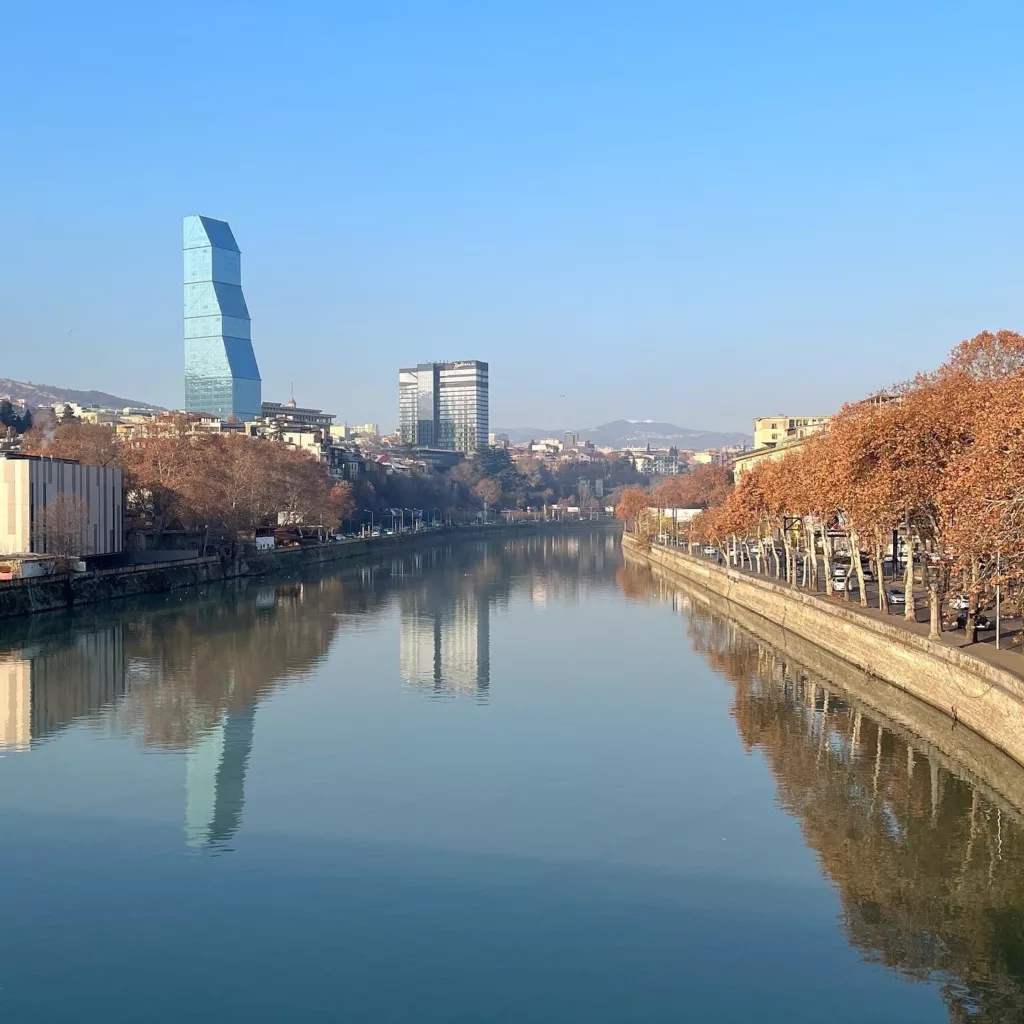 On the left Biltmore Tbilisi Hotel. Another impressive sight in Tbilisi is the House of Justice, a modern government building. 
One of the most unique experiences to be had in Tbilisi is a ride on an air balloon. The views of the city from above are truly breathtaking.
The underground passing in Tbilisi is another thing. 
The Kura River also flows through Tbilisi, providing a natural setting for the city. 
Dogs seemed friendly (?)
На фото Билтмор Тбилиси Отель, Дом Правосудия, река Кура (Mtkvari).